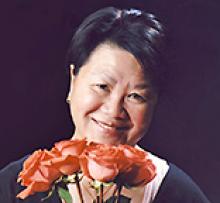 PAULINA MIAW JIN ZILLMAN
(nee HWANG)
Our dear, sweet Paulina's final journey is over. On Friday, March 20, 2020, while sleeping, and with her husband, Rick, at her bedside, Paulina went to be with her Heavenly Father.
Left to cherish Paulina's memory are her husband of 48 years, Rick; sisters, Rosalind Chung and Nancy Tsui; brother, Raphael (Jennifer) Hwang; sister-in-law, Wendy Zillman; nieces, Yeefun (Eddy) Yan, Esther (Erik) Wang, Korina (Luke) Hogan, Katheryn Tsui, Florence (Sean) Hwang, and Justine Hwang; and nephews, Joseph (Michelle) Chung and Joel (Meghan) Zillman.
Paulina was predeceased by her parents, Shaolin and Check Hwang.
Paulina was born in the city of Chengdu in the province of Sichuan, China in 1939. During those war years, because her father was serving as a pilot in the Air Force, the family moved to several different air bases in China, and finally to Taiwan. When she was once asked why she had no baby photos of herself, she simply said, "Oh, I was born in a bomb shelter." Growing up in Taiwan, because she was the eldest sibling, even as a child she took on the responsibility of caregiver because her mom was bedridden with pneumonia and her dad was often away from home.
Paulina graduated with a BScAg degree from Zhongxing University in Taiwan, with a MScHort degree from University of Saskachewan, and a PhDAg degree from University of Manitoba. After settling in Winnipeg with Rick in 1972, she began an enjoyable and rewarding career as a high school teacher, which spanned 37 years. Her career lasted so long because her students and colleagues genuinely liked and respected her. The first half of her teaching career was spent teaching Biology at St. Norbert Collegiate. The second half was spent writing a curriculum, and then teaching a pilot Mandarin language program at Vincent Massey Collegiate in Winnipeg. Between postings she spent one year teaching Mathematics at Women's University in Al Ain, United Arab Emirates.
For 35 years, Paulina volunteered teaching Saturday morning Mandarin classes to Grade 2 and 3 children at Manitoba Academy of Chinese Studies. During that time, she served on a committee that developed curriculums and published Grade 1 to 6 textbooks for teaching Mandarin. For 25 years, she served as part of the editorial staff of Manitoba Chinese Post. For several years, she was also involved with the American Field Services teacher exchange program, both hosting visiting teachers from Thailand, and being hosted herself in Thailand on two occasions. Paulina spent many years serving as a volunteer at the Spence Street Thrift Store associated with the Pregnancy Distress Centre in Winnipeg.
Paulina loved to travel to see new places, and especially to meet new people. During their marriage, Paulina and Rick made countless trips together all over the world. One of the most memorable was a trip to the province of Sabah, East Malaysia, on the island of Borneo, where they climbed to the 4100 meter summit of Mount Kinabalu. Paulina's main interest in this bizarre endeavour was to see firsthand the vast variety of orchids growing on Kinabalu's slopes.
For the past 16 years, Paulina and Rick spent their winters at Pine to Palm Resort Park in the city of Weslaco in the Rio Grande Valley of Texas. There they made many new friends, and Paulina was able to engage in her lifelong passion for growing subtropical trees, plants and flowers. Paulina's other passions were gardening, cooking, baking, knitting, crocheting and Chinese knotting.
She was always experimenting with new dishes to cook, to the point that we started calling our kitchen "the lab." She loved to bake cookies and cakes to give to family and friends. Over the years, she donated many of her baby outfits and blankets, and knitted slippers to hospitals, both in Winnipeg and Weslaco. One year she outfitted an entire Grade 4 class of poor Mexican children with red knitted vests; they were all so proud to show them off when their photo was taken. The children or grandchildren of all her family members and friends received a baby blanket and/or outfit when the child was born. Many of these children, now as adults, still treasure Paulina's baby gift to them.
Paulina is someone who will be recalled many times with special warmth and affection because she was such a caring, compassionate and generous person who always put other's concerns and needs ahead of her own, and was always looking for ways to make others happy.
It is our intention to have a memorial service to celebrate Paulina's wonderful, rich life at a later date when more favourable conditions present. This will take place at Church of the Way in Winnipeg, where Paulina and Rick have been attending for almost 50 years.
In lieu of flowers, those wishing to honour Paulina's legacy may donate to CancerCare Manitoba at the Victoria General Hospital.
THOMSON "IN THE PARK"
204-925-1120
Condolences may be sent to
www.thomsoninthepark.com

MAKE A DONATION TO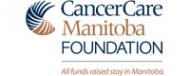 As published in the Winnipeg Free Press on Mar 24, 2020