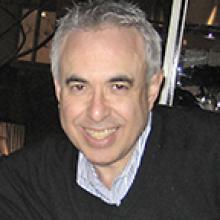 WILLIAM HECHTER
APR 16, 1947- SEP 17, 2022

William Samuel Hechter passed away at his home on Saturday, September 17, 2022, surrounded by his loving family.
He was the son of the late Henry and Shirley Hechter, beloved husband of Linda Hechter, cherished father and father-in-law of Sloane and Marc Freeman, and Brooke and Michael Yasskin. He was the adored Papa of Henry Jack, Sammy, Bobby, Paige, Bridget, and Asher. He was the loving brother and brother-in-law of Roberta Hechter and Robert Gowenlock.
Will was born on April 16, 1947, in Winnipeg. He grew up surrounded by family and friends spending his summers at Clear Lake, Manitoba. His parents and grandparents instilled in him a love of education, justice, and hard work. He attended law school at the University of Manitoba, graduating in 1970. He served as the first editor of the Manitoba Law Journal from 1969 to 1971. While attending law school, he received the honour of clerking for Mr. Justice Samuel Freedman of the Manitoba Court of Appeal. After practicing for a few years in Winnipeg, he went on to Harvard Law School, obtaining a Master's of Law. He was admitted to the Bar Associations of Manitoba, Ontario, Minnesota, and Massachusetts.
He met the love of his life, Linda, in Minneapolis. They have been married for 47 wonderful years.
After teaching law in Minneapolis, Linda and Will moved to Toronto where they settled and raised their family. Will served as a Crown Attorney for four years. His passion for advocating for the underdog led him to establish his own firm where he practiced as a criminal defense lawyer for the remainder of his legal career. He appeared at every level of court in Ontario, as well as the Supreme Court of Canada. Along the way, he founded and published Canadian Lawyer, Canada's first leisure magazine for lawyers.
Will had a lifetime interest in the arts. At the age of 19, Will brought Simon and Garfunkel to Winnipeg, as well as many other popular groups. Will also started Winnipeg's first Art Cinema, "Cinema 3". In 1980, Will collaborated with Andy Warhol to produce a portrait of Canada's prima ballerina, Karen Kain. Later in his life, his love of film and creativity led him to conceive and produce two award-winning documentary films: "Jews and Baseball: An American Love Story" and "A.K.A Doc Pomus". Both aired in Canada and the US, and were played at festivals around the world.
Throughout his life, Will generously supported many community institutions and foundations. His philanthropy also extended to quietly supporting many individuals in need.
Above all, family meant everything to Will. He showered his children and grandchildren with love.
Will will be remembered for his love of family, generosity, creativity, and enthusiasm for life.
As published in Winnipeg Free Press on Sep 20, 2022