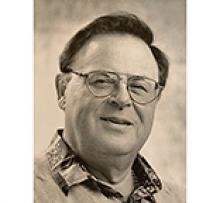 STEVE (SHOEL) HELLER
Saddened by the sudden loss, but in celebration of a wonderful life, we announce the passing of Steve (Shoel) Zev Heller, husband, father and Zaida on Tuesday, October 19, 2021.
Steve was born in Montreal on June 5, 1935 to Molly and Max Heller. He is survived by his wife Bonnie Heller, daughter Jordanna Heller (John O'Brien), son Micah Heller, and granddaughter Ingrid Olsen.
Steve was the founder and owner of Toteal Sales and a committed golfer at Glendale Golf and Country Club. His other passion was the Winnipeg Goldeyes. He started the K's for Kids program, raising more than $100,000 for children's charities in Manitoba through the Winnipeg Goldeyes' Field of Dreams Foundation.
Steve lived a long and good life. His love for his family gave him the most pride. He will be deeply missed by his family, friends, and all who knew him.
As published in Winnipeg Free Press on Oct 23, 2021